ARRL members may visit the Learning Network website to register for upcoming sessions and to view previously recorded sessions. The schedule is subject to change.
How to Get Started in Amateur Radio Contesting: Anthony Luscre, K8ZT
Why do hams contest? How would I benefit from contesting? What do I need to get started in contesting? What are good contests for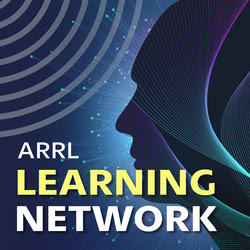 beginners? Where can I learn more? This session will answer all of these questions and more.
Tuesday, November 3, 2020, 10 AM PST/1 PM EST (1800 UTC)
Learn and Have Fun with Morse Code: Howard Bernstein, WB2UZE, and Jim Crites, W6JIM
Morse code, or "CW," is a popular ham radio operating mode. Learning CW does not have to be an arduous or lonely experience. Learn, practice, and enjoy CW with the methods used by the Long Island CW Club.
Thursday, December 17, 2020, 5 PM PST/8 PM EST (0100 UTC on Friday, December 18)