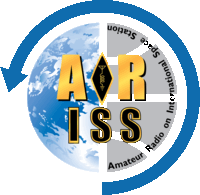 A Moscow Aviation Institute MAI-75 slow-scan television (SSTV) experiment event is planned for Wednesday, September 30, from 1305
UTC to 1845 UTC, and Thursday, October 1, from 1230 UTC to 1745 UTC. SSTV signals will be transmitted on 145.800 MHz, plus/minus Doppler shift.

The expected mode will be PD 120, and the call sign will be RS0ISS.Received images of reasonable quality may be posted on the ARISS SSTV Gallery at, https://www.spaceflightsoftware.com/ARISS_SSTV/ .

The QSO Today Virtual Ham Expo over the August 8 – 9 weekend appears to have been an unmitigated success, so much so that another virtual event will be held next March.
"It was far better than we expected," Virtual Ham Expo chair Eric Guth, 4Z1UG/WA6IGR, told ARRL. "We had over 26,000 registered and over 14,000 on the platform both days."
Guth said event sponsors and exhibitors that he's heard from so far "are thrilled with the turnout, engagement, and responses that they received." He said they're also enthusiastic about the second QSO Today Virtual Ham Expo, set for March 13 – 14, 2021. "Our plan is to offer this twice a year," Guth added.
The show, an ARRL-sanctioned event, was developed on the vFairs virtual conference platform, and cleverly re-created the atmosphere of a typical large hamfest, with several tracks of forum sessions on a wide array of topics. Those who had registered but did not log into the live event can see it all on demand until September 9.